Garden Grove California Training Center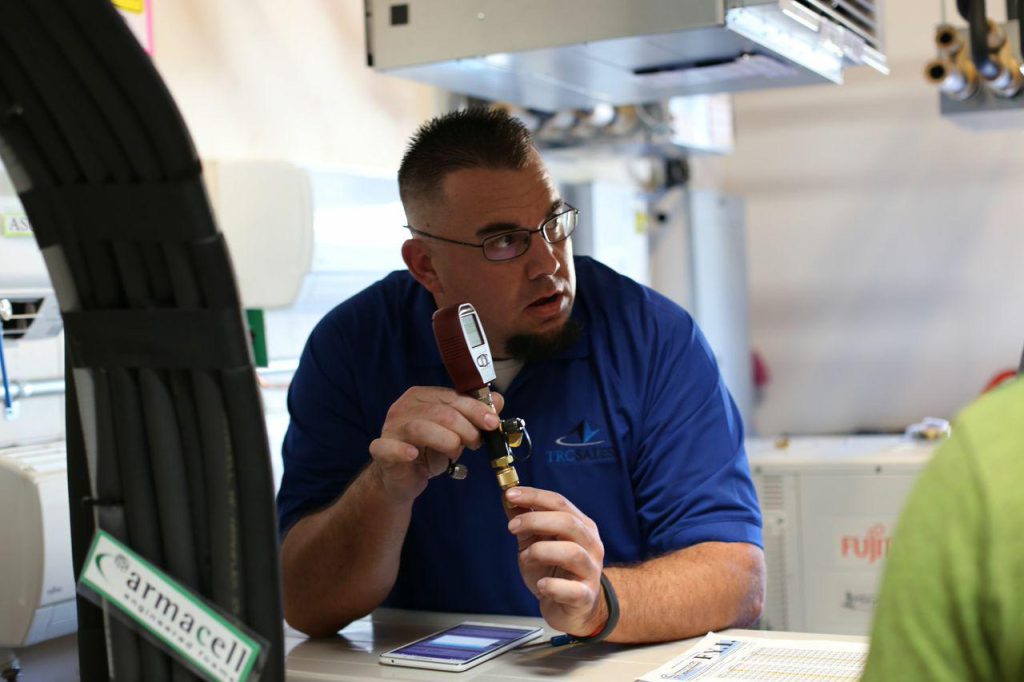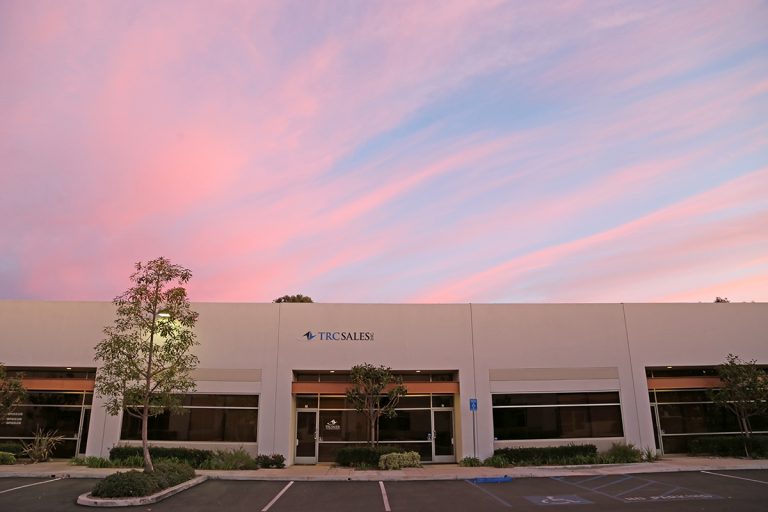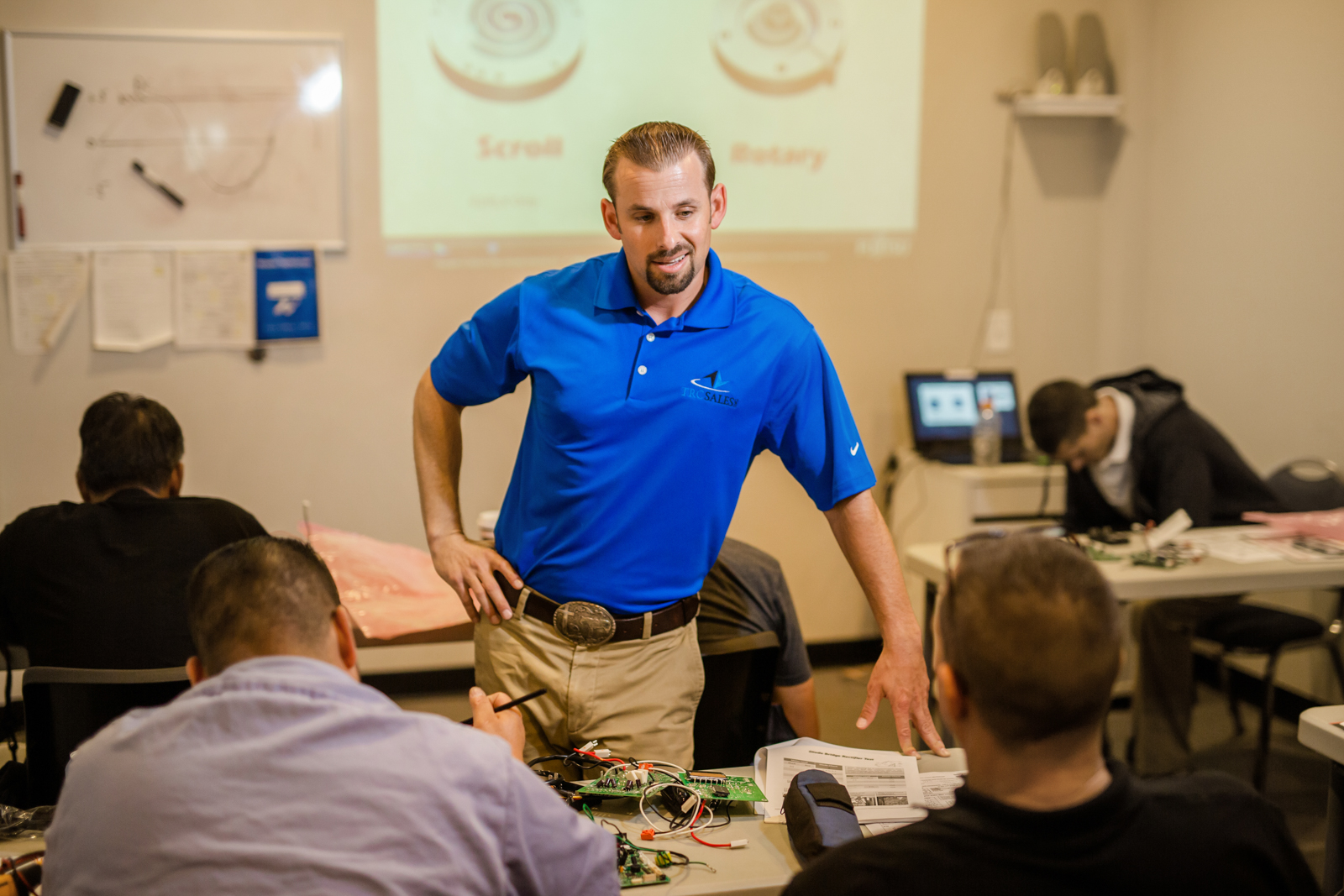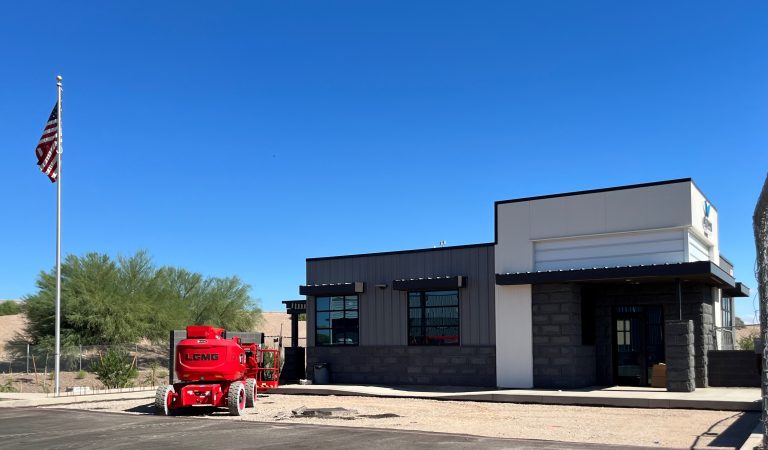 TRC Sales Inc. has a training facility at our office in Garden Grove, CA, which can hold up to 12 people. Coming Fall 2023 we will have a training facility in Chandler AZ, which will be able to hold up to 12 people.  Our training rooms are designed for our customers – distributor and contractors to get hands on experience with each of our product lines. Here they can see all that each line offers and how each lines products work.
Available Classes at Garden Grove, CA facility
See Descriptions Below


Next Tech: This class provides a great technical overview of Fujitsu's Halcyon products. It provides a more technical perspective than the FAST class, while complimenting it with application ideas, pictures, installation hints, tips and requirements. Troubleshooting sections offer excellent guidance for system and component troubleshooting. This full day course helps ensure all participants receive the basic skills and knowledge to apply and support Fujitsu mini split products. Next Tech Flyer 2023
EDST: This one-day regional class provides in-depth troubleshooting for Halcyon Inverter systems. Morning session provides thorough instruction on basic electric and how to use a multi-meter, as well as a complete teardown & rebuild of an indoor wall mount unit. Afternoon session provides instruction on inverter technology and DC components. The afternoon lab includes board level diagnostics and hands on testing of outdoor unit circuit boards with multi-meters. Students need to bring a digital multi-meter with fresh batteries to the class. (Meters are not provided).  Multi-meter should be capable of specific component testing; this includes the diode check function and a 4-10 mega-ohm testing capability.  ETSD Registration and Flyer 2023
JQT: This 3-hour training will equip the installer with the knowledge to rough-in, install, pipe and wire a Fujitsu J-Series system. It includes selecting proper equipment location and will teach how to read and utilize the "Design Simulator Report" for proper pipe size and routing. Key examples provide knowledge for use of separation tubes or pipe headers. Communication wiring, address setting and how to address indoor units is also included. The class will cover basic function codes after installation to qualify the systems set-up for startup. The course is an interactive question and answer training for every contractor, technician, installer and sales advisors. In depth discussion on the available products and how to apply them to a specific type of installation. We highlight the proper selection and application of the products and how they can solve customers' comfort problems. We discuss how to read and use capacity rating charts. The use of various types of controls is highlighted.  JQT Flyer 2023
Thermostat Proseries Training: Review of line of thermostats – easy installation and setup get HVAC systems up and running quickly. With eight models to choose from, contractors will find one that economically fits just about any system configuration—from single-stage non-programmable to 7-day programmable multi-stage heating and cooling.
Full Gauge: Temperature controls- Applications include Medium Temperature Cases, Chest/ Upright/Reach-In Coolers, Walk-in Coolers, Hot Cabinets, Air Conditioning, Medical Refrigerators, Blood Banks, Data Centers and Milk Coolers. Installation and application training.
Hard Start Kits: The Ranco® Rocket™ RS Series Hard Start Kits are designed to give your air conditioning and refrigeration units a boost! The Ranco Rocket Hard Start Kits help protect and extend the life of expensive compressors and components saving money and energy. When an air conditioning or refrigeration unit turns on, the compressor powers up to begin the cooling process. Starting a compressor requires 4-8 times more electric current, than running it. Over time, this jolt of power places wear and tear on the compressor and other important components. A hard start kit gives the compressor added power during system start-up and reduces the amount of electricity required. Adding a Ranco Rocket Hard Start to an air conditioning and refrigeration system increases energy efficiency up to 98%.
Surge Protectors: The Mersen®, distributed by Uni-Line®, Surge-Trap® Series Surge Protection Devices (SPD) safeguards residential air conditioning (A/C) units including mini-splits, furnaces, and air handlers from costly voltage surge events, such as fluctuations in power often generated from inside a home or building, and from an outside source like lightening. Compact in size, the Surge-Trap Series provides Type 1 and Type 2 surge protection to help maintain safe, reliable A/C and furnace performance. Model STXH240S05 safeguards residential A/C and furnace equipment, and models STXR480Y05 and STXR480Y05A are used for Commercial and Industrial applications and are recommended for replacement of obsolete surge arrestors. The STXR models are flexible in both line or load installation applications for branch panel or individual equipment protection.
Overview on Residential/Light Commercial fans – Centrifugal (PV fans), Mixed Flow (TD fans), Bathroom fans (PC). And how do these fans meet ASHRAE 62.2. ASHRAE 62.2 applies to all residential spaces that are "intended for human occupancy" in single family homes and multi-family structures up to three stories. These spaces include living rooms, bedrooms, kitchens, bathrooms, hallways, closets, store rooms, laundry rooms, garages, and basements.
Duct Smoke Detection Codes, Standards & Testing: One hour CEU-accredited class and learn about duct smoke detection HVAC codes, standards, and testing requirements. We will also discuss photoelectric versus ionization smoke detection technology. This course is ideal for individuals involved in the purchase, sale, installation or specification of duct smoke detectors in HVAC systems.
Duct Smoke Detection: Back to Basics: One-hour CEU-accredited class to learn about the basics of duct smoke detection. Topics include basic code and testing requirements, the different types of duct smoke detectors and how they operate, installation and placement, and what should be considered before purchasing duct smoke detectors. It will also answer frequently asked questions about duct smoke detectors and duct smoke detector wiring. This course is suited for individuals involved in the purchase, sale, installation or specification of duct smoke detectors in HVAC systems.

ON-SITE TRAINING, HANDS-ON EXPERIENCE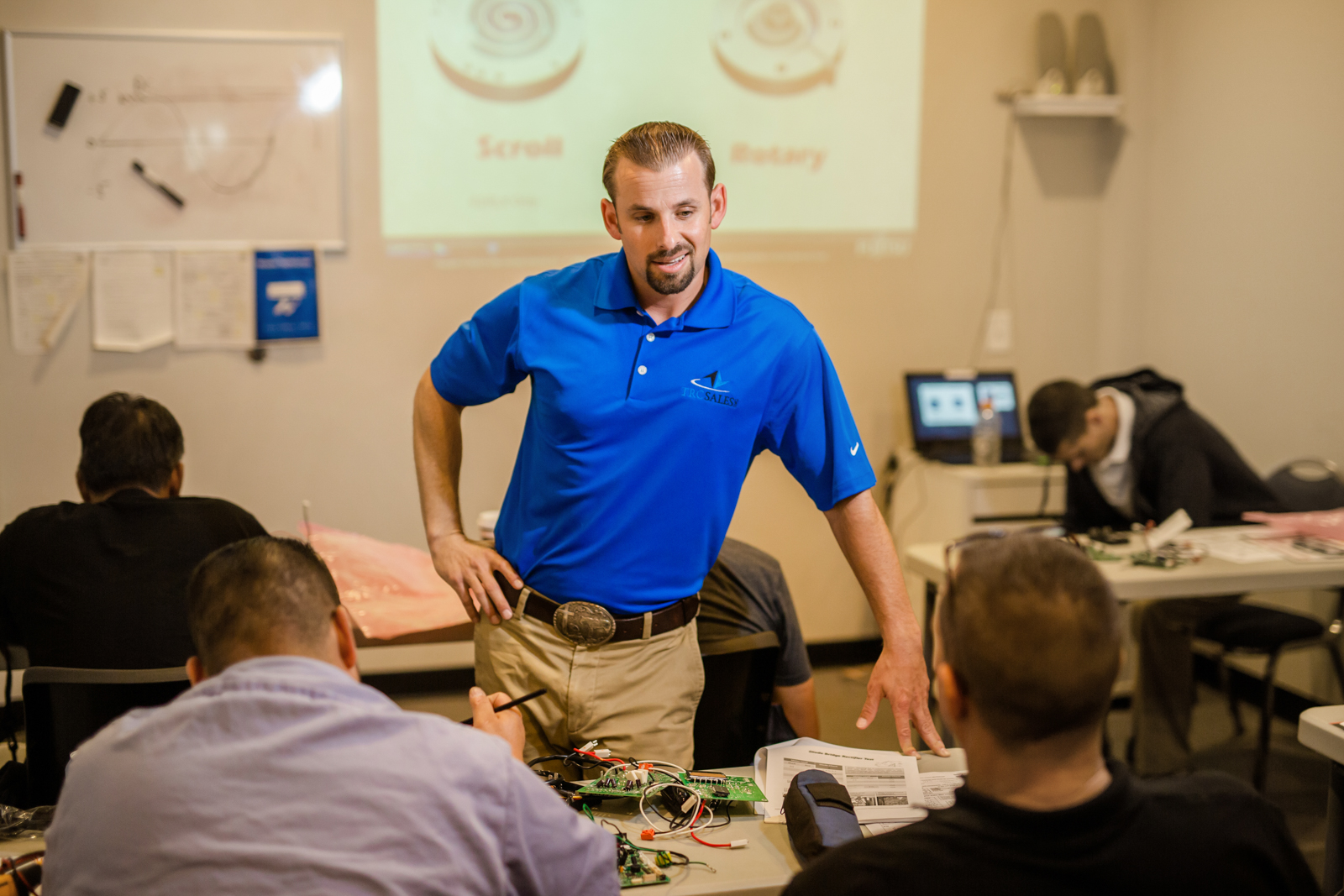 TRC Sale's trainers are all Fujitsu certified trainers.